Jeff Bezos recently proclaimed that market research isn't really helpful. In his letter to Amazon shareholders, he denounced the merits of market research—which surprised many given the company's reliance on data-informed decision making. From my perspective, he is spectacularly wrong; even if there are nuggets of truth in his commentary. While Bezos' sentiment may have a little bit of truth in it—the bulk of your customers can't imagine products that haven't yet been invented—market research still plays a critically important role at successful organizations, including Amazon.
In this post, I will help you understand why some leaders still resist marketing research and share how consumer insights can and should be used in developing breakthrough innovation.
The Context
In a 2018 letter to shareholders, Amazon CEO Jeff Bezos explained why he doesn't like market research:
No customer was asking for Echo. This was definitely us wandering. Market research doesn't help. If you had gone to a customer in 2013 and said, 'Would you like a black, always-on cylinder in your kitchen about the size of a Pringles can that you could talk to and ask questions, that also turns on your lights and plays music?' I guarantee you they'd have looked at you strangely and said, 'No, thank you.'
This sentiment seems very surprising to say the least—especially coming from a big-name tech company in an age where organizations in all industries are investing in the customer experience to innovate, drive loyalty and bolster their bottom lines. In fact, while only 15% of your customers may be loyal to your brand, those fervent fans can be responsible for up to 70% of the revenue you generate. Suffice it to say that it's in every organizations best interest to conduct market research and stay close to their customers.
Still, Bezos' reasoning checks out—at least to some extent—because he's referring to Echo, a game-changing product that was pretty much unrivaled at the time. The notion that customers don't know what they want echoes a famous Steve Jobs statement that suggests that people can't imagine things that don't exist yet. In other words, customers are better at telling you about their current experiences and what they like and don't like versus telling you what your next big idea is.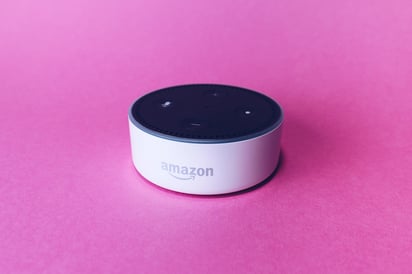 While Bezos' sentiment makes sense when viewed through this lens, it isn't a universal statement. In fact, most companies have found that doing agile, in-context research helps them build better solutions faster.
And just because Amazon might not have relied on research to design Echo doesn't mean they don't use research. In fact, the opposite is true: Amazon conducts a ton of research. Years ago, Bezos himself actually has said the company has a "culture of metrics." Today, the company uses consumer insights for everything—except maybe inventing products unlike anything the world has ever seen before. And likely even this is a stretch, as these inventions often solve problems or meet needs uncovered by research.
None of this should surprise you. After all, Amazon is worth hundreds of billions of dollars. You don't get to that point solely by following whim and whimsy.
So, while Bezos can tell his shareholders that market research doesn't work to pat himself on the back, the reality is that his company wouldn't be where it is today without research.
And of course, without a doubt, we can assume that Bezos and co. are continuously conducting research to improve Echo—along with everything else they offer.
Why Market Research Matters
Customers might not be able to imagine products that haven't been invented without some tangible experience to react to. That's perfectly fine. There's a reason why they are customers—not entrepreneurs—after all.
Still, customers can help you identify how products they're familiar with can be improved. For example, check this out to find out how Tillamook was able to boost sales of a shredded cheese product by 86% and double its market share by conducting agile market research.
While, in most cases, you can't get your customers to come up with your new product out of the blue, you can use their ideas and experiences to inspire and inform product design and development by:
Identifying pain points and improvements that need to be made

Informing feature design and prioritizing benefits

Providing rapid iterative feedback to products under development

Reacting to early product communication (e.g., ads, packaging and website content)

Sharing early in-market feedback on the purchase or usage journey
Beyond that, you can also use market research to develop customer empathy that helps inform and inspire innovation that's well-received. Check out this blog to see eight real-world examples of how companies are putting agile research to use to develop and increase empathy to deliver more value to their customers.
Unlocking the Full Value of Market Research
Market research won't be able to solve all of your problems. If you're building products the world has never seen before, for example, you probably won't be able to find out what to build by asking your customers to come up with ideas for you.
Still, great ideas come from having a deep understanding of unmet needs and the ideals customers aspire to in their lives. The better you understand your customers, their pain points and what makes them tick, the easier it will be to figure out how you can solve the problems they're facing.
And, once you have an idea, you can improve upon it continuously and accelerate its development with online research. With an agile research solution in place, you don't have to bring products to market while crossing your fingers and hoping they catch on.
Instead, you can share early solutions ask your customers react to some kind of simulation, sketch or early prototype. You can then use that feedback to incrementally improve your ideas by iterating, asking questions, using those answers to inform the next iteration, asking more questions, and repeating the process until you're confident with your final product.
For the best results, bake research into the foundation of your organization. That way, gut instinct and guesswork don't drive your business forward—which often leads to dead-ends where you're forced to turn around and retrace your steps.
Using research to come up with new products, design new packaging, and launch new marketing campaigns will increase the chances you move forward speedily and efficiently—delighting your customers and enjoy better business outcomes along the way.
The best part? If this all sounds like a tall order—it's not. You don't have to reinvent the wheel.
In fact, you can get started with agile research really quickly—and even complete a full research sprint in five short days.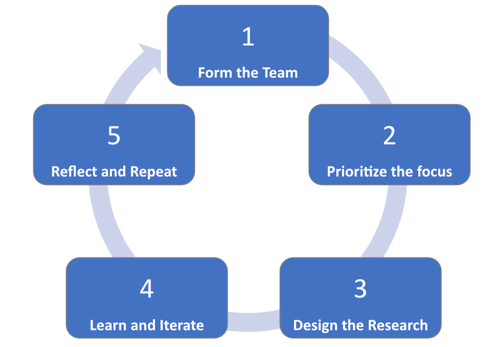 To learn more about the power of agile research and how you can use new research solutions to take your organization to the next level, check out these resources:
Simply put, market research helps organizations big and small build better products and design better campaigns in less time. Unlocking the full power of market research and transforming your organization isn't as hard as it might sound. In fact, you can get up and running in less than five days.
Even the world's richest man isn't right all of the time. Remember Amazon Fire? :)
To help you get a better idea of how some of today's leading organizations are using agile research to delight their customers and drive competitive advantage, we've put together an eBook: How Innovation Teams use Agile Research to Build Better Products in Less Time.