Only 1 in 5 millennials describe themselves as loyal to specific brands and that loyalty isn't easily earned. Millennials can see through marketing claims and will question if your brand delivers on its promise. Loyalty is built on a number of factors, like reliability, the product's quality and positive interactions with their customer service.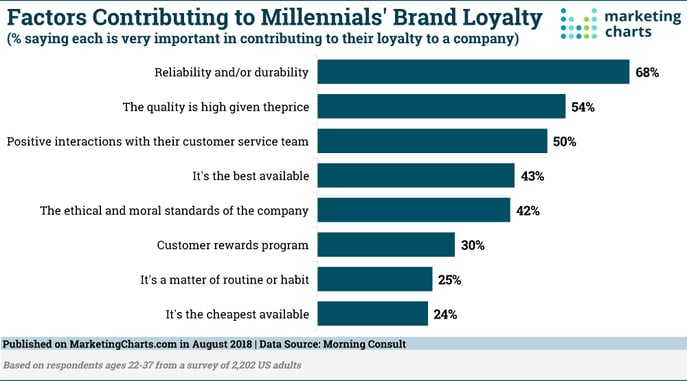 Millennials are now the largest adult cohort worldwide, according to the World Economic Forum. There are 1.8 billion around the world, equal to 23% of the global population. From a business perspective, the spending power of millennials in 2020 was estimated at $2.5 trillion by YPulse.


Digsite was looking for a holistic view to understand what actually establishes trust with Millennials. We wanted to move beyond market research surveys to have a conversation, to not only ask questions, but to probe and understand their answers. To gain that level of insight, we expanded beyond the quantitative to the qualitative using a Digsite Sprint. 
Finding the Answer: Prioritize, Optimize, Iterate
A Digsite Sprint is an online qualitative research community that typically lasts a week. Through an interface designed to resemble social media, participants can respond to questions, give feedback on marketing concepts, interact with a group and speak one-on-one with researchers.

We use the following approach to not only test ideas, but to modify them and gauge reactions:

Prioritize Consumer Needs: Ask questions to understand consumer needs based on lifestyle and behaviors.

Optimize Your Concepts: Share ideas with participants to get their feedback.

Iterate As You Learn: Follow up with additional questions and ideas based on the input from Steps 1 and 2.

Read up on these 4 Success Stories to Inspire Your Research Approach.


What Really Builds Trust?
In 2015, Moosylvania branding agency identified these top CPG brands through a survey of 1,500 20-35 year-olds.
While some of Millennials' top brands stick around year after year, Moosylvania's survey conducted in 2021 revealed some distinct changes: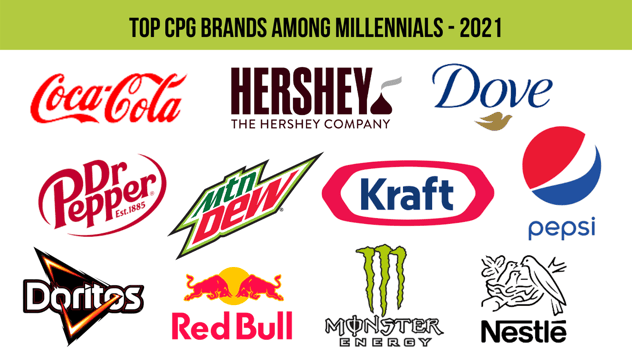 Andrew Cohen, Chief Strategy Officer of Moosylvania, said that in 2021, "We've learned that the brands who prioritized emotional connections either joined the list or improved. Inversely, brands who dropped in millennial ranking struggled to create two-way conversations with their fans who needed them most amidst unprecedented challenges."


Research Specifics
Digsite conducted their own qualitative research in 2015 utilizing a Digsite Sprint with millennials on the top 100 consumer packaged goods. Forty participants were recruited through social media using our proprietary SocialFind™ recruiting approach. Although some of the brands that millennials are using today have changed since 2015, the qualities that establish real loyalty still ring truer than ever in 2022.
Six Qualities to Build Brand Loyalty
Through a series of discussions, polls and image mark-up activities, six qualities emerged as critical for establishing trust. Taken as a whole, they seem very emblematic of the Millennials. Brands targeted at millennials must include each of these qualities. You're only as strong as your weakest link and we saw negative results among brands that short-changed the formula.

1. Heritage
Brand heritage is extremely important. We posted eight brand logos, and asked participants to assign pluses and minuses to show their affinity for the brands. Established brands, such as Clorox, Tide and Palmolive did exceptionally well. Newer brands such as The Honest Company did not.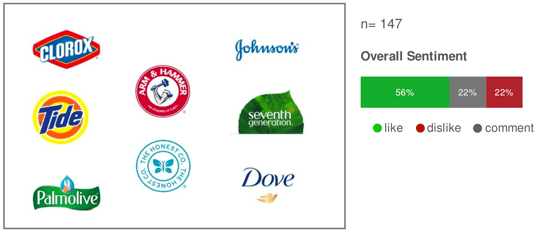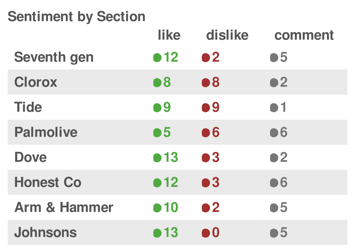 The qualitative responses indicated that Millennials preferred the names they heard while growing up. There was value in the fact that the brand had been in the family for years. But does this mean there's no room for new brands? Absolutely not.


Dust Cutter, for example, did very well with Millennials because their marketing messaging provided the backstory of a family-run business. They want to see the people behind the product. That emerges through your heritage.
Heritage Takeaways:
Tell your story and use it to establish a relationship. Millennials won't trust a stranger.

Give your brand a strong personality and make it grounded.
2. Health Benefits
Health benefits were seen as extremely important. The study revealed how savvy Millennials can be when it comes to health benefits. They read labels. They understand the value of natural ingredients and the harmful effects of excessive sugar.
In fact, the survey surprisingly revealed that "organic" wasn't a key health benefit—it was judged to be too expensive. The focus was instead on natural, and whatever the food label revealed.
Our research indicated that you can't just talk the talk with health benefits. In a side-by-side comparison between Protein2o and Dust Cutter, the concept of a protein-focused beverage appeared like it would be a big winner among Millennials.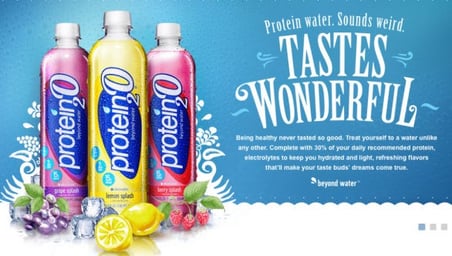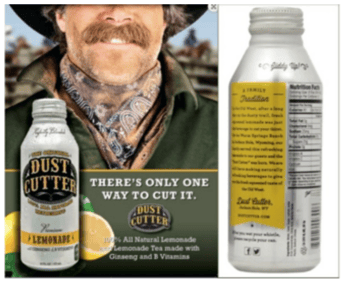 Health Takeaways:
Health benefits are important and Millennials are well-educated on the subject.

Claiming health benefits alone won't work. You also need supporting evidence.
3. Efficacy Claims
As we just noted, brands need to back up their claims. Millennials are loyal to brands, but they are also skeptical about the marketing trying to win their trust.
In the Tide advertisement, for example, they wanted to see Tide's dermatologist research.

In fact, many participants did their own brand research before giving reactions on companies they weren't familiar with, such as The Honest Company. How you prove your products' efficacy is critical. You must integrate it into part of your brand marketing. You actually have to plan how to navigate them through the research.
Efficacy Claims Takeaways:
Millennials will research your claims outside of your own marketing.

You must make it easy for them to validate your claims by presenting research and proof.
4. Transparency
This is the generation that will absolutely not be lied to. In some cases, it's been reported that a brand that admits its mistakes will achieve superior brand preference simply because it's been honest with its customers.
Millennials don't want you to withhold information, and they will sniff it out if you're trying to keep things under wraps. In fact, 82% of consumers say they'll stop using a brand forever if they feel the brand has broken their trust.
Transparency Takeaways:
Being authentic is key and will sell more than ads.

Honesty is more important than being right.
5. Aesthetics
Once you've established trust and credibility with your honesty and proven efficacy, design is extremely important. In Digsite's study, participants preferred the crisp, clear graphics of Tide to the more "washed-out" feel of The Honest Company when compared side-by-side.
Millennials prefer simple, clean designs. In the same vein as being authentic, too many graphic or design elements will detract from the foundation of your brand's image. A minimalistic approach helps prioritize what's most important about the product. In Digsite's millennial study, they indicated that they had keen eye for graphics. Some participants even designed their own beverages packaging and labels.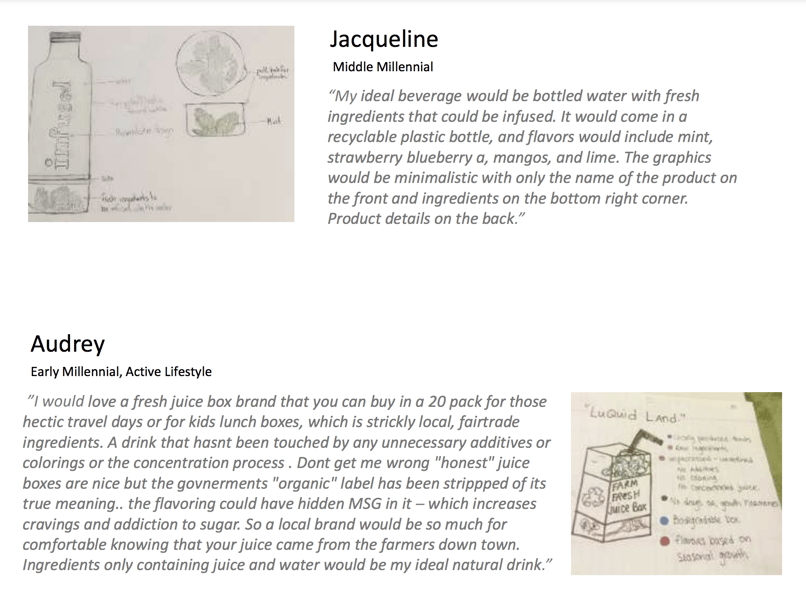 Aesthetic Takeaways:
Invest time into the aesthetics of your brand

—

it will be judged in a matter of seconds.

Your graphics should focus on the top qualities of your product, then cut the clutter.
6. Social Media and Online Support
Perhaps nothing delineates Millennials from previous generations like the impact online reviews and social media have had on brand preference. The main reason why Millennials are loyal to their brand is because they have the means to research products and services to determine if efficacy claims are true.
According to Futurecast, 40% of millennials refer to online reviews and testimonials before purchasing a product. They can call out brands in front of an entire world of consumers. Your response shows how you'll handle negativity and complaints. Do you care what your customers think? Can you show them how you'll make it right?
Social Media and Online Support Takeaways:
Use social and online reviews to keep a pulse on your brand's health.

Establish a relationship through transparency.
Marketers Need to Understand the Brand Factors


Millennials will reward you for a long, long time if you gain their loyalty. But if you don't focus on your brand's heritage, health benefits, transparency, efficacy claims, aesthetics, and social media and online support, you'll have a very hard time building a trusted brand.
Though millennials are often criticized for their spending habits, they are one of the generations that paved the way for brands to change their marketing tactics and adapt to an online way of thinking via social media and other online platforms. With millennials becoming a generation that plays a major part in the U.S economy, it is important for brands to stay educated on the spending habits qualities of this growing power-house.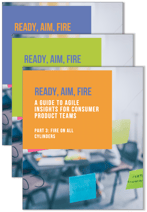 To learn more about agile research methods and best practices for consumer insights, check out our 3-part eBook series: Ready, Aim, Fire: A Guide to Agile Insights for Consumer Product Teams.