Building a stronger company starts with serving up the best customer experience possible. But how exactly is that accomplished? Instead of shooting in the dark, use a combination of existing data and qualitative insights to inform the decisions you make. Your customers—and your bottom line—will thank you.
Main points:
Companies today understand how important it is to deliver superior customer experiences - but there's a gap between how well companies think they're doing with CX and how their customers feel.

Thanks to the rise and proliferation of technology—customers have more potential touchpoints in their customer journey, and companies often have lots of data but a dearth of actionable insights.

Winning the battle of CX starts with having the right data. With modern online qualitative research tools, organizations can become agile by combining current data with customer insights to inform their customer experience strategies and enjoy better results.
(Note: This is the part 2 of a 2-part series on advancing the customer experience. In the first part in this series, we explore what the customer experience is and why your brand should care.)
Most companies think they offer a superior customer experience (CX).
In fact, 80% of CEOs are confident that their organizations deliver an excellent CX. Unfortunately, only 8%—yes, eight percent—of their customers agree.
There's a simple reason why this is the case. Thanks to the rise of technology—and social media and mobile devices in particular—today's customers are extremely different from how they were even just a few years ago.
In other words, the approach that might have worked well a decade ago is already outdated.
Consider the following statistics:
In January 2010, the average consumer consulted

1.5 channels

before making a purchase decision. By 2014, that number had spiked to 3.25.
The average customer checks a retailer's site

5 times

before deciding to buy something.
Thanks to the average consumer's relative technological prowess—which can be attributed to brands like Facebook and Amazon that have extensively researched CX (and the accompanying UX) and made their sites incredibly user-friendly—

89% of buyers

expect brands to accommodate their preferences, not the other way around.
So why are brands unable to meet these not-so-unreasonable expectations in 2017?
According to a recent study, many marketers feel as though they're unable to deliver exemplary CX because they simply don't have enough knowledge or skills to do so. Part of this has to do with the fact that not every marketer is skilled in the world of big data and data analytics. But an even bigger reason is the fact that existing data doesn't have the insights required to deliver superior experiences.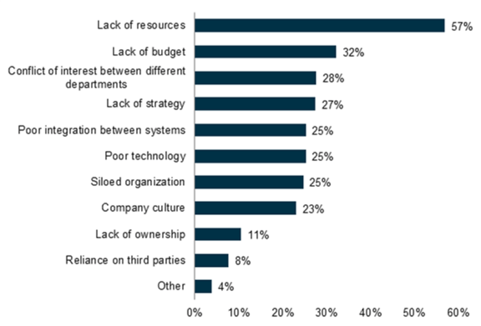 [Econsultancy: 13 Compelling Stats from Around the Digital World]
If companies want to thrive in today's fast-moving business landscape, they need to sharpen their CX strategies and one-up their competitors. Otherwise, it's unlikely that they'll be able to stay competitive over the long term—particularly as nearly 90% of brands today are competing primarily on CX.
The good news is that companies can make progress on the effectiveness of their CX strategies by leveraging modern tools that enable them to build and optimize CX solutions quickly and affordably. These tools allow them to translate problems and opportunities into solutions that are likely to work. So rather than starting with a vaguely informed A/B test, you can evaluate options A-Z and hone in solutions where you feel fairly certain that their efforts will succeed.
Data doesn't lie, after all.
Delivering Amazing CX: Qualitative Is the Connector
The role of the marketer has changed drastically over the last several years. Today's marketing professionals need to be able to collect and interpret research data they can then use to inform their product and campaign decisions.
For the best results, you need to understand the entire end-to-end process your customers go through—even when it is not your personal experience.
For example, if you're on a marketing team for a major airline, you need to understand that the whole experience begins when customers decide whether they need to fly. Once that decision has been made, it's time to figure out which airport to fly out of, which airline to use, what time to depart, whether to fly nonstop or have a layover somewhere, what kind of seats to choose (e.g., first class or economy-plus) and more. As the employee of a major airliner, you might not relate to many of these questions; when you need to fly, your decision-making process is much simpler. But the better you understand your customers' problems and preferences, the easier it will be to create solutions that meet their needs.
You need to analyze your existing data to create an initial journey map – in other words, the journey your customer takes as they move through their decision-making process. Doing this will help you to generate a list of questions and hypotheses on how to improve your customer experience.
From here, some folks may have you jump right to A/B testing solutions, but this can take forever if you simply take a shot in the dark. The quicker and more efficient way is to engage directly with customers to learn more about their needs and to get initial feedback on your solutions. Then, you can move to A/B testing.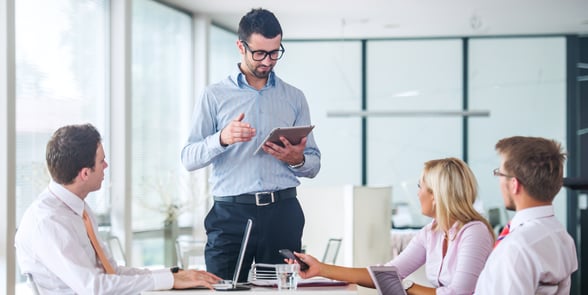 In the past, this qualitative approach was often impractical as marketers needed to put together focus groups, interviewing folks in what almost always was an extremely time-consuming, expensive and complicated endeavor. Making matters worse, the data generated from the old-fashioned approach wasn't always seen as accurate, as it was difficult to get sufficient responses from the right audience.
Today's smartest companies are using modern online tools that are designed to deliver real-time qualitative insights affordably. These insights help marketers quickly clarify the purchase or usage journey as well as identify and optimize solutions. Armed with that data, they can pose further questions and iterate on solutions to inform their strategies for a more successful in-market test.
These digital tools—like Digsite Sprints—enable companies to find just the right audience fast, collect in-context experiences, and narrow into a optimized set of potential improvements. And in as little as 24 hours, to boot.
Qualitative: Finding out the Why
To understand why customers feel certain ways, you need to ask them why questions. Otherwise, you'll just be rolling the dice as you devise your strategies.
For example, imagine you've looked at transactional data on your website and figured out that—though they put items in the cart—prospective customers often leave the site before checking out. That's great: You've identified a problem. But this doesn't mean that you can simply change the web design for your shopping cart and all of a sudden you have a winner.
You first need to figure out why they are abandoning the cart. And the easiest way to do that is by asking them directly.
Remember, solutions you come up on your own with won't always be the right ones. But that's perfectly fine. With online qualitative tools at your disposal, you can easily and quickly assemble a group of 10 or 100 people to share their experiences and react to your ideas and help guide your team to an optimal solution.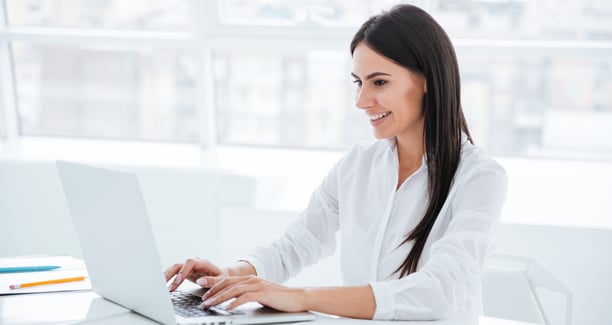 In other words, your target audience can actually be involved in helping you create the solution to your problems—which all but certainly will lead you to better business outcomes. But, don't expect your customers to have the solutions. Ask customers to react to solutions and tell you why they feel the way they do. Then use their answers to guide your approach and generate better solutions.
And you don't have to stop after a single touchpoint with your consumers, either. You can continue to iterate and optimize ideas even further until you're certain you have the best answer. When you're almost there, you can conduct additional A/B testing and do some validation work that enables you to feel extremely confident before making a decision.
The End Result
Remember, as mentioned in the first part of this series, the customer experience doesn't stop when money changes hands. Rather, it's an ongoing journey that encompasses every part of the buying cycle—including how customers feel after they've made a purchasing decision.
CX can make or break any company. That being the case, it is critical that organizations don't leave it to chance. Instead, they need to test early and test often—asking their customers questions that help identify their needs and understand exactly what it is they want and why.
What is the end result of using online tools that make qualitative research easy? A customer experience that's built on a strong foundation of specific in-context data and "why" answers—which translates into happier, more satisfied customers who won't think twice about switching to another brand. Their needs will already be met thoroughly.
For an in-depth look at how to buy the right online qualitative research tools that meet your speed and cost requirements, check out our helpful whitepaper.