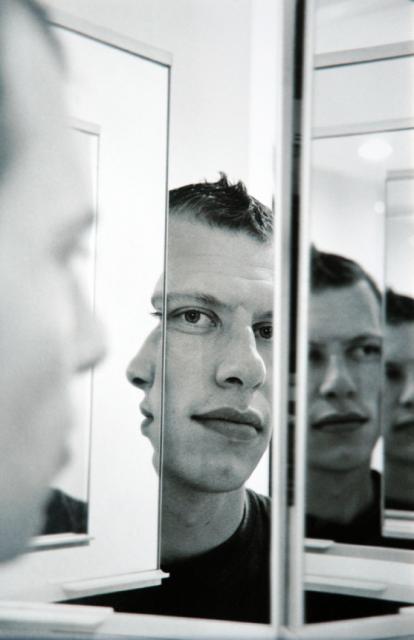 If you are literally the entire in-house UX research team at your organization, stop thinking of your limited resources and start discovering a plethora of inexpensive online tools to complement your work. Yes, affordable UX methods are available to you now to integrate into your organization, so you can provide value to your product development, marketing and engagement efforts of your organization.
Unlike larger organizations with sizable in-house departments, most one and two-person UX research teams don't have access to a UX lab. You don't have the luxury of time and dollars to perform the kind of one-on-one or field research you'd like.
If only you could find a way to maximize your limited research resources, be nimble, and still add value. The good news is, you can.
Jessica Jones, Director of Conversion and User Experience at winbound.com reassures us that there are several online tools worth considering. And by choosing to integrate the tools that align with your organization's needs and goals, you can reach a broader audience, leverage more qualitative and quantitative data, and in general, do more to move your projects forward.
UX Research Doesn't Have to be Big and Expensive
Most small UX teams are wearing many hats and spinning several plates.
"I've been there. It isn't easy," says Jessica. "You start thinking, what more could I do with so few resources?"
Jessica says that worthwhile UX research doesn't have to be complex, big and expensive. There are lots of smart online options to support research done by small teams or even individual UX practitioners.
"When you're faced with the double crunch of very limited time and resources, online tools can help you maximize the research, which is really the backbone of your entire project," says Jessica.
Most online research tools fall into one of three basic categories: research, design and collaborating. And since there are so many tools out there, let's focus on just a few options.
CLICK HERE if you'd like a more complete listing.
Tools to Track Every Click of the Mouse
Some research tools give you a glimpse into what users say and do when interacting with your product or service. These tools can measure the effect of the design changes and monitor KPIs (Key Performance Indicators).
For example, take WOOPRA. It watches your website visitors. It sees and records every mouse movement, scroll, keystroke and click as a movie. And thanks to interactive heat maps you can find out which areas on the page attract more attention and which make users confused. Woopra helps you understand which fields cause dropouts.
The OPTIMAL WORKSHOP suite is another new qualitative tool that Jessica likes. It looks at underlying navigation patterns: how people sort topics and where they click first in the wireframe. It helps you figure out if site visitors know where they are navigating.
Simple survey tools can be worth the compromise
Jessica also recommends GOOGLE FORMS for surveys and for one big reason that fits the needs of small UX teams. This research tool places data into a spreadsheet for you. So it's actually doing some of the organizing research work that you'd otherwise have to do manually.
If you don't have fast access to users, some online tools can help you recruit people, based on parameters you set. For example, SURVEY MONKEY'S AUDIENCE TOOL helps you reach out to your target audience. It helps you find your target and get the basic customer feedback you need.
"Both Google Forms and Survey Monkey do allow you some customization, but not complete customization," says Jessica. "But compared to the little bit of control you give up, what you get back from a tool like Survey Monkey is well worth the compromise."
Jessica finds the Usability Geek list of tools interesting because they focus on the use of a product or website, but not necessarily the broader question of what a person's experience is with a certain topic or space. She says those tools can mostly be used further down the funnel of research, when you're developing and fine-tuning a solution to a problem or need.
"Digsite is another tool I find extremely useful. It allows me to have longer conversations with people — not only about specific products or pages but also about their larger experience in a space," says Jessica. "For example, what are their needs and experiences as apartment renters, or gardeners? The combination of getting the big picture and a more micro view of their actual use of a product or application can give you a more comprehensive picture of users."
Jessica says you can combine tools, like using a Digsite community to delve further into findings from one of the other techniques.
Add Value While Being Leaner, Meaner and Smarter
Everybody seems to be running leaner and meaner these days. And everybody (including me) wants or needs or at least tries to accomplish everything on the list.
By following Jessica's lead, your one-person UX team can reach beyond the limitations and help your organization drive forward. Tune in to our Digsite UX Webinar and you'll even find out how to create a plan and negotiate with your boss in a convincing manner to launch the UX research you need and deserve.
"Sure, if I had lots of money to spend I could do multiple face-to-face interviews, testing in a UX lab, and get out in the field to do contextual inquiries. That's a no-brainer," says Jessica. "But I like the challenge of working within limitations. I think it makes me smarter, and I feel like I'm adding much more personal value to my team and users."
Thanks, Jessica. You're an inspiration to me.
Hear more from Jessica about doing UX Research with a lean, mean team! Listen to the recorded webinar at your convenience. (You'll also get access to an awesome UX Research Resources sheet).