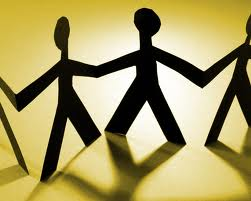 With a host of shiny, new online tools available for use, there is no doubt the entire face of qualitative marketing research is changing. So how can moderators keep up? Here are four ways to respond to this online evolution so you can best continue serving your clients.
We understand there are concerns about the future role of qualitative research consultants (QRCs). It's why you constantly strive to dig up novel information for your client, and stay up-to-date with the latest and greatest research tools and methods.
After all, it is how you stay in business. It's your livelihood.
With new online tools rapidly changing the market research industry, it can be difficult to understand how you fit into the bigger picture. Has your role changed at all? What are research buyers looking for? And how are they responding to these industry changes?
In a nutshell: what do these changes in the industry mean for you?
We're here to answer these big questions. To do so, we spoke to Regina Szyszkiewicz, Founder of Ten People Talking.
She and Jeff Etherton, a QRC at Ipsos Understanding Unltd, interviewed 15 companies to uncover four important qualities research buyers seek in the QRCs they hire. The two presented their findings at a recent National QRCA conference.
But before we get to those qualities, let's first look at what research buyers are saying about our evolving field, and how they are responding to these changes.
What they are saying:
The need for qualitative research is not going away. In fact, it is more important than ever. While access to big data is more plentiful and indicative than it has been in past years, the full human experience cannot be extracted from mere statistics.

Companies need to understand consumers' motivations and emotional triggers, too, if they want to succeed.


However, the type of qualitative research is changing. The qualitative toolbox is bigger than ever with new online tools entering the mix.


And, no, focus groups are not dead. They still play a critical, but more targeted role in qualitative market research.

In fact, 70 percent of moderators reported they conducted focus groups in the past year, according to the Fall 2014 GRIT report. This is an increase from 2013, when 59 percent of QRCs reported the same.
What they are doing:
Accessing new tools. Online research tool companies are now marketing their platforms to research buyers as technology "solutions" that are "easy to use."


Hiring quality QRCs. Being an appealing QRC is about more than being a great moderator. While having supreme moderation skills is still essential, it is time to be a partner, consultant, and educator of methods and tools, and purposefully market your entire skillset.
The takeaway: qualitative research is more important than ever, and research buyers, although acquainting themselves with new online tools, are still hiring QRCs who are experts and know the game well.
So what exactly should you be doing to remain appealing and relevant to your clients?
Know your stuff. It is one thing to keep up with the latest and greatest qualitative research technology on the market. But showcasing flashy methods isn't what is going to get you business. Being a great moderator, however, will.

Using the right tools and methods for your research objective, and engaging with participants in a way that draws out new, insightful information both useful and exciting to your client is the crux of how to succeed in this profession.


Expand your toolbox. It is important to recognize that your clients are depending on you to show them the ropes about new research tools, technologies and methods.

"It is important to stay up on all of the latest greatest methods and tools so your client knows what is out there," Regina says. " Clients expect their QRC partners to educate them."

Don't be afraid to experiment with new ways to conduct research — whether online, via mobile device, or in person. Figuring out what works best for different types of research will be beneficial in the long run.

Also, consider using multiple tools and tactics — or, as we say, go "multimodal" — to gather the best insights. You can read more about ways to do this here. Be creative!

"Clients want and expect QRCs to keep them up to speed and to offer creative solutions," says Regina. "You should truly customize the solution to your client's research objectives, needs and budget."

As Regina suggests, familiarizing yourself with numerous tactics and tools will help you in choosing the best methodology for your research objective, and for your client.


Be a good partner. "Clients' reputations are on the line when they hire a QRC. Trust plays a big role in the relationship a client has with his or her moderator." Regina says. "A qualitative research consultant who has the client's best interest in mind is a good partner."

You certainly want to convey this to your client. To do so, be responsive, strategic, and have solid turnaround rates. But most importantly, bring great and pragmatic ideas to the table.

Don't hesitate to educate your client about new tools, techniques and strategies. They most likely don't have the time to learn this information on their own.

Being a good partner also means understanding the ins and outs of your client's business. What's the history of the company? Their goals and their stock prices? Who's who? What's their market share like? You should know this information.


Stay connected. Your clients will be impressed when you tell them you joined the Qualitative Research Consultants Association, or another organization like it, to connect with other QRCs.

Doing so indicates true passion, and connection to the latest news and tools.
Above all, know this: You are valued, relevant, and rare. The work you do is more important than ever. Knowing how you fit into the bigger picture, you should replace any worries and fears about this rapidly evolving industry with optimism and excitement.
What are you doing to stay relevant? Please add your thoughts in the comments below.
See Digsite in action and discover how if it fits your needs-join us for an interactive demo webcast!