Make Sure Your Ads are Working For You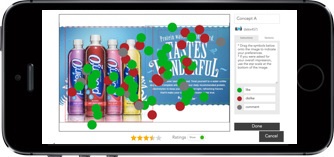 Find out whether your ads are on target by getting feedback with a Digsite Sprint. Let your target audience react to ad concepts and let you know how the messaging, claims and graphics resonate. In 7 days or less, you get the feedback you need to refine and optimize your advertising.
What You Can Do With an Advertising Concept Sprint
Digsite participants use a combination of discussion, photo/video uploads, and image mark-up to help optimize your ad concepts.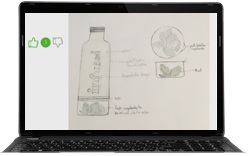 ✔ Discuss current product experiences
✔ Prioritize key benefits and messaging
✔ Provide in-depth input on ad concepts
✔ Build the ideal solution
Case Study: Recruitment Ad Validation, Ohio University's Story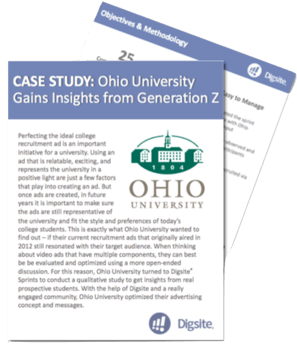 Perfecting the ideal college recruitment ad is an important initiative for a university. Using an ad that is relatable, exciting, and represents the university in a positive light are just a few factors that play into creating an ad. But once ads are created, in futureyears it is important to make sure the ads are still representative of the university and fit the style and preferences of today's college students. This is exactly what Ohio University wanted to find out – if their current recruitment ads that originally aired in 2012 still resonated with their target audience.