Optimize Your Product Concepts With Fast Feedback From Consumers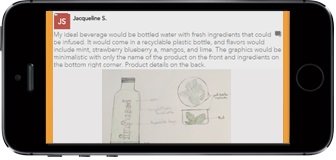 Take the worry out of launching a new product by involving your consumers in the design process. A Product Concept Sprint is tailored to engage your target audience in a series of activities designed to get you deep insights on your new product concepts. Make sure your product is solving actual problems and iterate as you learn to build the ideal solution in a week or less.
What You Can Do With a Product Concept Sprint
Digsite participants use a combination of discussion, photo/video uploads, survey responses, voting, brainstorming, and image mark-up activities to optimize your product concept, relative to your competition.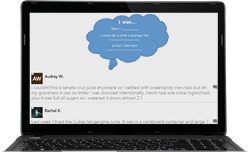 ✔ Discuss current product experiences
✔ Prioritize potential new features
✔ Rate and mark-up product concepts
✔ Brainstorm to build the ideal solution
Case Study: Product Concept Validation for a Major Retailer Meeting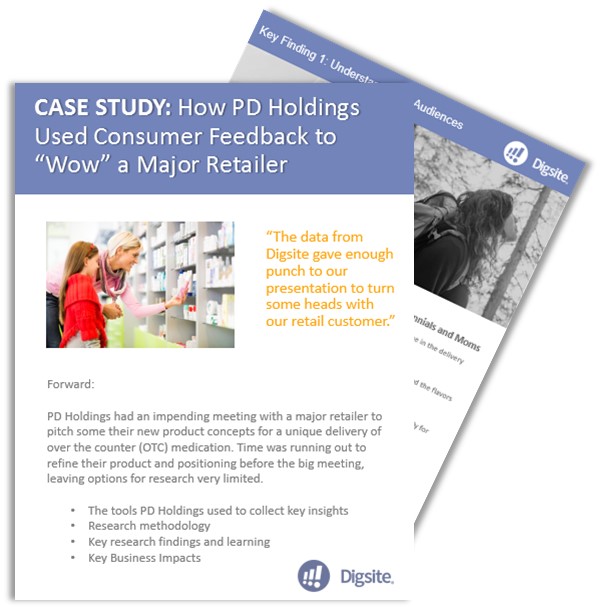 PD Holdings needed to collect feedback from the consumers on two new product concepts they were going to pitch to a major retail client. Even with a tight timeline, PD Holdings got the insights they needed, including a better understanding of the key benefits of this new product for target customers. This validation gave their presentation the "punch" it needed to turn heads with the major retailer.