ampl!fy + Digsite Partnership

About

ampl!fy Insights + Innovation
ampl!fy insights + innovation is a user-centric strategy group that specializes in developing innovation roadmaps that are the basis for effective growth-oriented programs. They work alongside your internal team to uncover user insights and develop creative ideas that solve problems and capitalize on opportunities. Their work helps brands from start-ups to Fortune 500s grow through meaningful differentiation.
Their approach is straightforward:
User Learning - ampl!fy insights + innovation develops a deep understanding of your user and their unmet needs by diving into their lives in whatever format works best for them - in-home/in-shop, video or phone, online insight communities and online surveys.


Market Analysis - to understand how potential competitors are delivering on User needs,

ampl!fy insights

+

innovation

digs into the online presence of category leaders and conducts in-person interviews and audits at point of purchase.


The resulting Opportunity Area Framework ensures that resulting ideas will deliver on unmet needs in new and unique ways. The embedded Roadmap helps to prioritize the range of support efforts critical to the success of any innovation program.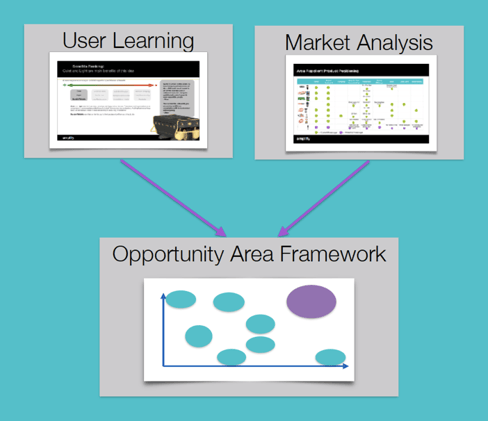 Benefits of ampl!fy insights + innovation and Digsite
Using the full capabilities of the Digsite platform has allowed ampl!fy to develop powerful user insights for US and international user groups. The flexibility of the Digsite approach allows for fast turnaround research sprints as well as multi-phase, longer-term category exploration and product usage studies. Most importantly it allows ampl!fy to customize to best fit the needs of each unique project.


Top Applications for ampl!fy insights + innovation and Digsite
ampl!fy insights + innovation has used Digsite's broad capabilities to develop solid user learning across a range of categories:
Video shop-alongs

Concept optimization

Shelf communication checks

Shopper missions

Journey mapping

Product experience walk-throughs


Learning from their work with Digsite has helped ampl!fy insights + innovation's clients:
evaluate new product concepts and product improvements

develop new product aesthetics

identify advertising refresh opportunities

optimize packaging communication and design

direct spokesperson adjustments

confirm launch decisions

Digsite provides the perfect platform to initiate conversations with users, allowing them to provide in-depth feedback while also interacting with one another for a richer, more engaging experience. With ampl!fy insights + innovation's client team observing the interaction, the project becomes a joint effort that fosters engagement and internal client ownership. This ensures the final results and strategies will be efficiently translated into projects that generate real growth.
---
Would you like to know more about ampl!fy insights + innovation and Digsite?